The Korea Society
Online
June 11, 2020, 12:00 pm EDT to 1:30 pm EDT
*All webcast events are listed in Eastern Time*
The Korea Society will host Sandra Fahy and Sung-yoon Lee for a discussion with Stephen Noerper on Dr. Fahy's new book, Dying for Rights.
Register here: https://www.koreasociety.org/policy-and-corporate-programs/item/1386-nor...
Speakers
Dr. Sandra Fahy, Visiting Fellow, Harvard University; Professor, Sophia University
Dr. Sung-yoon Lee, Professor, Fletcher School of Law and Diplomacy, Tufts University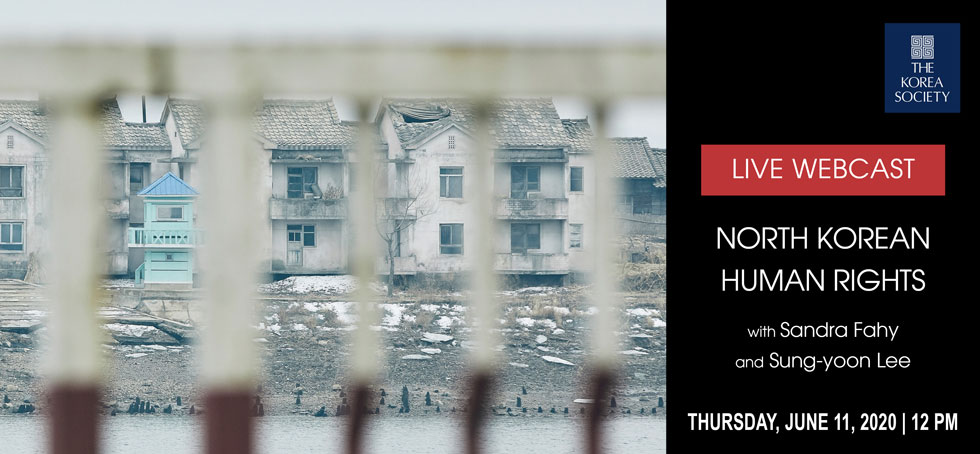 View Original Invitation.